Negotiating Inheritance: Dealing With the Emotional Impact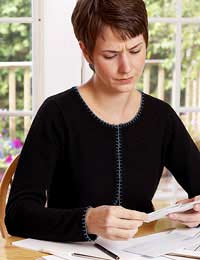 Inheritance is a difficult area. Ideally, it should be a positive experience; an opportunity to ensure that your possessions and assets are put to good use after your death. In reality, though, it is all too common for arguments to arise over inheritance – either before or following the death. This is, of course, a difficult period, and the emotional impact can be significant. But with some forward planning and good communication skills, testators and beneficiaries can help to make this process as bearable as possible.
Determining beneficiaries
For many people, deciding who will benefit from an estate is a simple task. Assets are often simply passed to a spouse or, if there is no spouse, to children or other close relatives. But things aren't always this easy. Sometimes there is no obvious beneficiary – or, perhaps more awkwardly, there are several parties, each of which have some claim or emotional investment.
Determining the beneficiaries of a will can be a stressful process. Many people choose to keep their choice of beneficiaries private, intending that it only be revealed on their death. But this isn't right for everyone. Instead, you might choose to sit down with the individuals and organisations concerned, and tell them exactly what your intentions are. It is increasingly common for people to take this strategy to its logical conclusion, asking individuals whether they would like specific items.
Communicating
Communication is perhaps the most important way in which you can minimise the emotional impact of inheritance negotiation. All too often, arguments or unhappiness arise not because of a testator's decision, but because that decision came as a surprise. Consider communicating your decision in advance to the relevant parties. If you think that an individual or organisation will be expecting to benefit from your estate, but you do not intend to name them as a beneficiary, consider explaining this to them. Alternatively, you might choose to leave some form of explanatory note attached to your will.
Dealing with arguments
Sometimes, sadly, arguments over inheritance will arise. Conflict of this sort can be very difficult to negotiate, particularly because it often occurs during a time at which people are least well equipped to deal with it. The most important thing to remember is that it is your estate with which you are dealing, not anyone else's. Nobody (with the exception of the taxman) has the right to tell you what you ought to do with your assets – no matter how good a claim they think they have on something.
The way in which you deal with disagreements will, of course, depend on your relationship with the other people involved. Sadly there is no fool-proof guide to negotiating family arguments. But you should be prepared to stick to your guns – while remembering that it is often better to explain your reasoning than to simply bury your head in the sand and hope that the problem will go away.
Challenges after death
In an ideal world we would all have our affairs in order before our death, codified in a properly drafted will and accepted by our beneficiaries. In practice, though, this doesn't always happen.
In some cases disagreements may arise after an individual's death. As has been mentioned, it can be emotionally difficult for an individual to find that they have not been named in a will, having previously assumed that they would inherit. When there is a valid will, these disagreements rarely spill into the legal arena. But if a party decides to challenge the will in court, you should be prepared for a potentially lengthy process.
Responding to a challenge to a will can be an emotionally draining experience. Similarly, battles over probate can exacerbate the problems associated with what is already a difficult time. It is worth noting that disagreements over inheritance can often be solved relatively amicably, without the need for court action. For example, it is not uncommon for disputes to arise between blood relations and relations by marriage. It is relatively rare, however, for these disputes to result in court action.
If it is impossible to solve the problem, though, you should be prepared to stand your corner during legal proceedings. You should ensure that you take professional legal advice in these circumstances. Free information is available from your local Citizens Advice Bureau.
Finally, it is common for the recently bereaved to find they have spent so much time arranging paperwork that they have not yet had time to grieve. Bereavement is a long process, and everybody reacts to it differently. If you are having difficulty coping, don't hesitate to go to your doctor or seek counselling.
You might also like...