Will Inheritance Affect My Council Tenancy?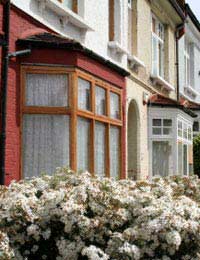 Q.
My mother wants to transfer the house she owns outright into my name so it isn't sold off to pay for full time care should she ever need it.
However, I am a council tenant and I'm worried that if the house is transferred into my name I will lose the right to rent a house from the council and have to move in with my mother.
What is the law regarding this issue please?
(R.J, 1 March 2009)

A.
Sizeable inheritance of either cash or property can have a significant impact on the beneficiary's eligibility for means-tested benefits. A much-publicised case in 2007 saw a woman prosecuted for failing to declare a large inheritance but continuing to receive benefits, and so you are wise to give due consideration to the matter. Inheritance of a home is likely to have some effect on your council tenancy situation, although this may depend on whether you are a secure or probationary tenant.
In the first instance, it is important to note that each council sets different criteria for council tenancy eligibility, although priority must be given to those who do not have other housing and who lack the means to secure a private tenancy. As such, the inheritance of a house is very likely to impact upon your eligibility. Indeed, depending on the value of the house, it is likely to impact on your eligibility for other benefits as well.
A potentially better answer would be for your mother to transfer the property into trust, rather than into your ownership. You could appoint another member of the family as trustee, or appoint professional trustees, thus completely separating yourself from the home. A solicitor would be able to draw up a trust document that ensures the house would still be available to your mother for her use during her life. This could also have the benefit of minimising any potential Inheritance Tax (IHT) liability that might arise upon her death. Further information on establishing trusts for this purpose is available in articles elsewhere on this site.
Finally, it is perhaps worth considering that, as you mention, your mother may end up needing full time care. This will, inevitably, need to be paid for. Rather than having to sell the home outright, you may wish to investigate an equity release scheme, whereby your mother can draw cash against the value of the home, assuming that the mortgage has been settled. Although equity release schemes and remortgages are more difficult to come by in the current climate, offers are still available if you look hard enough. You may wish to use a broker to help you dig out the best deals.
You might also like...
I'm a council tenant my died and left a flat over 55to live in that buliding to me how's do I go ambition declaring with out loosing my council home
Nicci
- 7-Oct-23 @ 1:58 PM
I doubt this will be answered as I can't see any answers to anyone else's comments but here goes My mum wants to leave her bungalow to me but I live in a council property and I'm on PIP and UC mum wanted me to move into the bungalow when she dies but how will it affect my UC? I feel that if I move in I won't have any money to live on and if I don't live in it then I'm holding more than £16,000 savings so I feel I lose either way. I'm terrified of losing her anyway but my world as I know it right now will be turned upside down.
Deb
- 24-Jul-23 @ 5:39 PM
I have inherited property from my mother in law, as we live in council property could we rent the inherited property out ?
Luna
- 2-Jul-23 @ 1:57 PM
Assured social housing tenant (SH), lone parent recently deceased leaving an estate including a 3 bedroom property with a value of £750,000 between me and my brother. After probate, and the property not likely to be sold soon due to the current mortgage climate, will my suitability as a SH be affected in any way?
Shaun
- 24-Jun-23 @ 7:08 PM
My disabled son lives in a council flat and receives benefits, including PIP. How could I arrange for him to inherit a large sum of money without having to give upo his flat - or affect his benefits?
David
- 26-Aug-22 @ 12:59 PM
me and my brother are set to inherit 2 propertys but we have council flats. will we loose our rights to council housing ? cheers
PERCH
- 3-Aug-22 @ 11:15 AM
I live in my mother's house she passed a year and a half ago I have been left the property in her will I have to sell the property to pay her debts,I also have disabilities will I be able to get house by my local council and I will not get the inheritance straight away.
Jas
- 31-Jan-21 @ 3:32 PM
I have a council tenancy in Islington. My Mother left 2 properties to my brother and I. Probate not yet finalized. I know this will affect benefits. Will by council ask me to give up my council property if I am declared part owner of the properties?
Nix50
- 29-Sep-20 @ 4:44 PM
I along with my sisters have been offered my uncles house as early inheritance from our mother, we are all living in council housing and want to know if we will be told to leave our homes of we rent the property out, if we sell it we won't have enough to buy out right and our ages go against us for mortgages to use as a deposit, we don't know which way to jump as we don't want to sell the house as we all have children that may need it one day to help them setting up home, can we apply to buy our own homes using the right to buy if we still own a 1/3 each ?
Stj
- 28-May-20 @ 9:58 PM
Hey I brought my council house with my sibling, if he does or me would his half automatically go to me? He has children and no will. I also have no will.
Alice Smith
- 3-Apr-20 @ 6:11 PM
I have a housing association house & have been left a flat by my late Father. I don't want to live in the flat. Can I rent the flat out legally & still keep myhousing association house? Also, if I only inherited half of theflat, withmy sibling inheriting the other half, how wouldthat affectmy eligibility to stay in myhousing association house? Additionally, what does putting the flat into trust mean? Any help would be much appreciated, thank you.
dawn
- 26-Nov-19 @ 6:24 PM
Hi I've recently received a large sum of inheritance but I live in a housing association house. I wanted to know will this effect my tendency. Thanks
Luke
- 11-Oct-19 @ 1:51 PM
I'd be interested in the answer to the above question
Dawnie
- 14-Jun-19 @ 9:13 AM
I have just inherited a bungalow in a different county from where I live and work. Will I be able to sell this an use the money towards buying my Council house? Will I still be entitled to the council right to buy discount?
VivK
- 13-Jun-18 @ 8:29 PM
Danners- Your Question:
I have a council house and have been left a flat by my late Father. I don't want to live in the area where the flat is due to my sons schooling. Can I rent the flat out legally - or should it be sold. If it's sold can I still keep my council house?Anyone know if the flat can be put into trust ?Any help would be much appreciated
---
Our Response:
Councils in different areas have their own policies on this, you should check the terms of your tenancy agreement. Ownership of another property will certainly affect any benefits that you claim.
InheritanceIssues
- 24-Oct-17 @ 10:47 AM
I have a council house and have been left a flat by my late Father. I don't want to live in the area where the flat is due to my sons schooling. Can I rent the flat outlegally - or should it be sold . If it's sold can I still keep my council house? Anyone know if the flat can be put into trust ? Any help would be much appreciated
Danners
- 21-Oct-17 @ 12:39 PM
hi, i need someone to tell me what happens when get offered your inheritancebut will not be enough to buy a property in England as too expensive but abroad for the holidays... am i going too loose my council house? thanks for answers.
lydian
- 7-Jun-17 @ 7:52 PM