Bereavement Allowance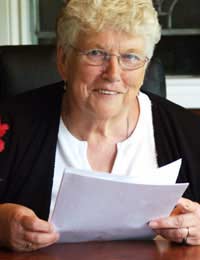 At the point of bereavement money issues can be the last thing you want to deal with, especially if times are tight. If you have lost someone close it is well worth accepting the help that may be due to you even if you have been reticent to claim benefits in the past.
Bereavement Payment
If your spouse or civil partner has died and they have maintained their National Insurance for their working life or they died as a result of an injury at work and they are not claiming category A state retirement benefit when they died you may be eligible for a one off bereavement payment of £2000 to you bank, national savings or post office account.
For further details contact your Job Seekers office or Social Security office who will be able to help you procure and fill out a form. Note that means tested benefits such as Jobseekers Allowance may be reduced as a result of getting receiving Bereavement Payment. This is something you should discuss with the relevant benefit office should this be the case.
Bereavement Allowance
You may be able to claim a longer standing bereavement allowance providing that:
Your spouse or civil partner died as a result of a work based injury or a disease caught at work (proof of this would have to be evident in the form of a coroners report). Or
Your husband or civil partner maintained National Insurance Contributions above the minimum level for their working life. And
You are 45 or over at the time of your spouses or civil partners death, you do not claim a state pension and you are not bringing up children.
Providing you meet the criteria Bereavement Allowance you will be aid a weekly amount to your Bank, Building Society National Saving Account or Post Office Account at an amount relative to both your age at the time of your spouses or civil partners death and your partners level of National Insurance Contributions. The maximum weekly amount given to a 45 year old is: £26.19. At the other end of the scale you are entitled to £87.30 per week between the ages of 55 and pensionable age.
The Jobcentre and Social Security Office in your area can provide more information.
Funeral Payments
The cost of a funeral may be left in the will of the deceased. However this is not always the so and it may in any case be a long time before it is possible to draw upon the assets of the deceased.
If you are having trouble meeting the costs of a funeral (which is common as costs are dear and funerals are understandably rarely planned for) you can apply for help in the form of a 'Funeral Payment' available from the 'Social Fund'. You may be eligible for this if you, your spouse or you civil partner claim one or more of the following benefits:
Income support or Jobseekers Allowance
Pension Credit
Housing Benefit
Working Tax Credit
Child Tax Credit above the normal rate
To claim the benefit you must be paying the funeral costs and you must be either a parent, partner or civil partner, close relative or close friend of the person who has died.Funeral Payments will be given as a cheque to the named Funeral Director and will cover the necessary fees linked to a funeral as stipulated by the government.
You might also like...
Knowing about the funeral cost benefit is very useful. My mum already had everything taken care of through the Co-op, but if she hadn't I don't know what I'd have done as she had no savings and money is tight for me. That a fund like this exists is great news for many people and is worth an article of its own so more people get to know about it. I'd certainly never heard of it before. It would be useful for many people to know how to access the money.
Norma
- 4-Jul-12 @ 8:35 AM
my husband has only been given weeks to live and trying to get my head around this my future.i am 41 yrs and husband is 54 worked all our lives ,can iget his pension straight away or do i have to wait till his pension age ? can i get a widows pension ? or a bearevment payment im just so confused?
kk
- 22-Jun-11 @ 10:30 AM