Will Inheritance Affect My Council Tenancy?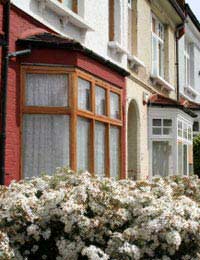 Q.
My mother wants to transfer the house she owns outright into my name so it isn't sold off to pay for full time care should she ever need it.
However, I am a council tenant and I'm worried that if the house is transferred into my name I will lose the right to rent a house from the council and have to move in with my mother.
What is the law regarding this issue please?
(R.J, 1 March 2009)

A.
Sizeable inheritance of either cash or property can have a significant impact on the beneficiary's eligibility for means-tested benefits. A much-publicised case in 2007 saw a woman prosecuted for failing to declare a large inheritance but continuing to receive benefits, and so you are wise to give due consideration to the matter. Inheritance of a home is likely to have some effect on your council tenancy situation, although this may depend on whether you are a secure or probationary tenant.
In the first instance, it is important to note that each council sets different criteria for council tenancy eligibility, although priority must be given to those who do not have other housing and who lack the means to secure a private tenancy. As such, the inheritance of a house is very likely to impact upon your eligibility. Indeed, depending on the value of the house, it is likely to impact on your eligibility for other benefits as well.
A potentially better answer would be for your mother to transfer the property into trust, rather than into your ownership. You could appoint another member of the family as trustee, or appoint professional trustees, thus completely separating yourself from the home. A solicitor would be able to draw up a trust document that ensures the house would still be available to your mother for her use during her life. This could also have the benefit of minimising any potential Inheritance Tax (IHT) liability that might arise upon her death. Further information on establishing trusts for this purpose is available in articles elsewhere on this site.
Finally, it is perhaps worth considering that, as you mention, your mother may end up needing full time care. This will, inevitably, need to be paid for. Rather than having to sell the home outright, you may wish to investigate an equity release scheme, whereby your mother can draw cash against the value of the home, assuming that the mortgage has been settled. Although equity release schemes and remortgages are more difficult to come by in the current climate, offers are still available if you look hard enough. You may wish to use a broker to help you dig out the best deals.
You might also like...
hi, i need someone to tell me what happens when get offered your inheritancebut will not be enough to buy a property in England as too expensive but abroad for the holidays... am i going too loose my council house? thanks for answers.
lydian
- 7-Jun-17 @ 7:52 PM