I Challenged a Will and Won: A Case Study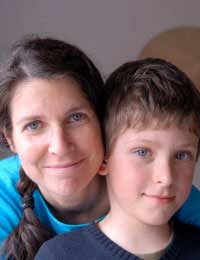 Challenging a will, either on the grounds that it is invalid or because it does not provide for financial dependents, is a difficult and potentially time consuming task. The decision to challenge a will has the potential to cause significant frictions within a family, and it should never be taken lightly.
Sometimes, though, there is no alternative but to challenge a will. This can be a complicated process, with numerous legal hurdles, and it may therefore help to look at the experiences of others who have challenged a will and won.
This case study concerns Sharon, whose ex husband died suddenly, leaving his estate to his new wife. Although previous spouses sometimes have claims against the will of their ex-husband or wife (you may want to read our article on the circumstances in which you can challenge a will for more information on this), in this case Sharon was acting on behalf of her son (also the son of the deceased man).
"I haven't remarried, and I have found it difficult to work while looking after my son," says Sharon. "He is only 11, and he was basically entirely financially dependent on his father."
Lack of provision
Sadly, when Sharon's husband remarried, he changed his will so that all of his assets would pass to his new wife on his death. Although this is not unusual, it left virtually no provision for the child when his father unexpectedly died. As a result, Sharon decided to challenge the will.
"I spoke to the Citizens Advice Bureau, who told me that I did have a claim against the will. Financial dependents can claim, or have someone claim for them, if they are not provided for."
Indeed, this is one of very few circumstances in which it is possible to claim against a will, unless your complaint is that the document itself is invalid. Claims of this sort will generally only be accepted if the individual in question remains a minor; it is much more difficult to claim financial dependence if the child is now grown up.
"The Bureau told me to speak to a solicitor, and pointed out that there is a six month time limit for making a claim. Luckily I saw the will very quickly, and was able to meet with a solicitor the next day. They filed a document with the Probate Registry."
Lodging a caveat
This document is known as a caveat, and it ensures that no grant of probate is made until the case has been properly examined. It can take many months for a case to come before a judge, and there can be financial hardship in the interim. It is likely that no assets will be allowed to be transferred from the estate during this period, so it is important that all parties involved take their own financial precautions.
"Our case was ready to go before a judge within nine months. But in the end it didn't actually get that far," Sharon said.
In common with an increasingly large number of individuals in similar circumstances, Sharon actually settled her case by mediation.
"The Court made it clear that we should try to settle the problem on our own, and they put us in touch with the National Mediation Service."
Mediation
Mediation is a way for disputes to be settled out of court. In this instance the deceased person's second wife agreed to make regular maintenance payments from the estate to a trust that was set up for the child. Although the payments were not as large as Sharon initially wished, the case was settled quickly and without the need for further legal action.
As can be seen, challenging a will is a difficult process. If you think you have a claim against a will, either because you or another individual has not been sufficiently provided for or because the will itself is invalid, you should contact a solicitor in the first instance – and remember to act swiftly in order to beat the time limit.
You might also like...