Religious Practices and Their Impact on Inheritance Law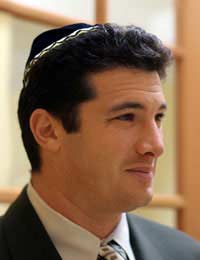 Although there are certain inheritance conventions natural to this country, and in some part enshrined in law, many people will wish to follow the conventions laid out in the teachings of the religion they follow. If this is the case it is best to consult an elder from your religion who is in some capacity so as to authoritatively know what procedure best suits your situation.
For now we will give a brief overview of attitudes towards inheritance as they differ in the Judaeo-Christian traditions: Judaism, Christianity and Islam.
Judaism
The Torah (known to Christians as the Old Testament) sets out the rules for inheritance very strictly. It could be argued that these rules should be tightly followed to the day, as some extreme Orthodox Jews would have it. However, others would argue that inheritance laws were a unique necessity arising from Israel's threatened position. Inheritance was to stay within the twelve tribes of Israel, so far so that it was dictated that every people only marry within their tribe and that inheritance passes down the male line only.
Principally the first born son and his brothers all take a share, with the first born getting two parts of what his brother gets. If there is no son the first born daughter will inherit. Principally it is argued that such laws seemed to make sense at the time as inheritance of status, position and profession would past down the male line and therefore to pass inheritance to the female would interrupt the lineage, insofar as she may marry a man of a different status and profession.
Concomitant with the inheritance of goods and status down the male line if the matrilineal inheritance of Jewishness. That is to say, if you are born to a Jewish woman, according to Orthodox Jewish belief you will remain a Jew, regardless of who the father is and of who you marry.
Christianity
Modern Christians vary greatly in how they distribute wealth, with most following simply the laws of the land that they live in. However in most Christian countries there has been for centuries a favouring of the son over the daughter and this is something that has really be challenged with the spread of liberal values and the challenging of patriarchy. It is far less uncommon for a wealthy person to leave their business or estate to their daughter in a Christian country today than fifty years ago.
There is little in the New Testament on inheritance and one might wish to follow the general Christian principle of Charity and goodwill rather than looking to the Old Testament, with its laws and injunctions. In the New Testament Paul says: "Parents should make provision for their children, not children for their parents." (2 Corinthians 12:14). In light of this it makes sense to plan ahead so that your children may have enough to provide for their own.
Islam
Inheritance law in Islam is very complex, with a whole section of the Koran being devoted to it. Some people take the fact that it at points states that sons should inherit twice as much as daughters as unreasonable. However, in the context of the time it must be noted that this at least provided for daughters, whereas some other religious groups did not automatically guarantee their daughters anything. Further to this, some people argue that this is very generous and almost advanced in comparison to other religions in consideration of women's rights, as the man is in turn obligated to ensure that he can provide for his wife, his daughters and, if needs be any other female relatives who need provision – his share, in theory, must thus account for the upkeep of those females who have received less than him, whist they have no obligation to account for the upkeep of others.
Of course, many point to the fact that these laws were written in a very different time to now, and that, further, they are open to abuse in a time when many feel it more reasonable to just split the inheritance equally between men and women. It must however be cautioned that this view is very one sided and favours a Western liberalised view whilst also assuming that all Muslims are orthodox, when in fact many are very Westernised and liberal in attitude.
If you do decide to base your will on the laws as set out be a specific religious group, be sure to consult lawyers well versed in this area.
You might also like...